Indulge club members consist of our junior Milchelians (pre-tertiary cohort) who are formed into teams and take turns to organize activities for other members on a rotation basis. The club is facilitated by our program coordinator who will guide the teams through brainstorming, planning and executing activities which are related to a value that we want to impart to our junior Milchelians. Through these activities, we would foster stronger bonds, team building and leadership in our junior Milchelians.
Converge club members consist of our senior Milchelians (tertiary cohort) who will meet up intermittently for young adult activities as well as talks organized by our character department to prepare our seniors for their post education life. Costing of each activity will be made known to the members before the activity.
Converge charity cum entrepreneurship committees are form by part of our Converge members where they will carry out projects to raise fund for charity purpose and at the same time trying out some business ideas as a form of training for entrepreneurship. Indulge members are sometimes involved in the project if the scale of the projects are big.
Milchel has different Sports Clubs that help in teamwork training, leadership training and character building.
Each club is lead by a Committee form by the boarders.

English Reading Program (ERP)
All Primary and Secondary School students are required to regularly attend the English Reading Program.
Under the program, the students will be assigned under a level. Level assignment is determined by the students' actual level in school unless otherwise assigned by the management.
Each level is given different activities that is aimed at training their reading, writing, speaking, listening, and comprehension skills.
Charity
In line with our character development program, Milchel engages our boarders in charitable activities that will instill in them the value of sharing and helping people in need. Some of our Charity Events in the past include participation in flag days, garage sale, and monetary donation to various charitable institutions in Singapore. Participation in these activities is highly encouraged by the Milchel management.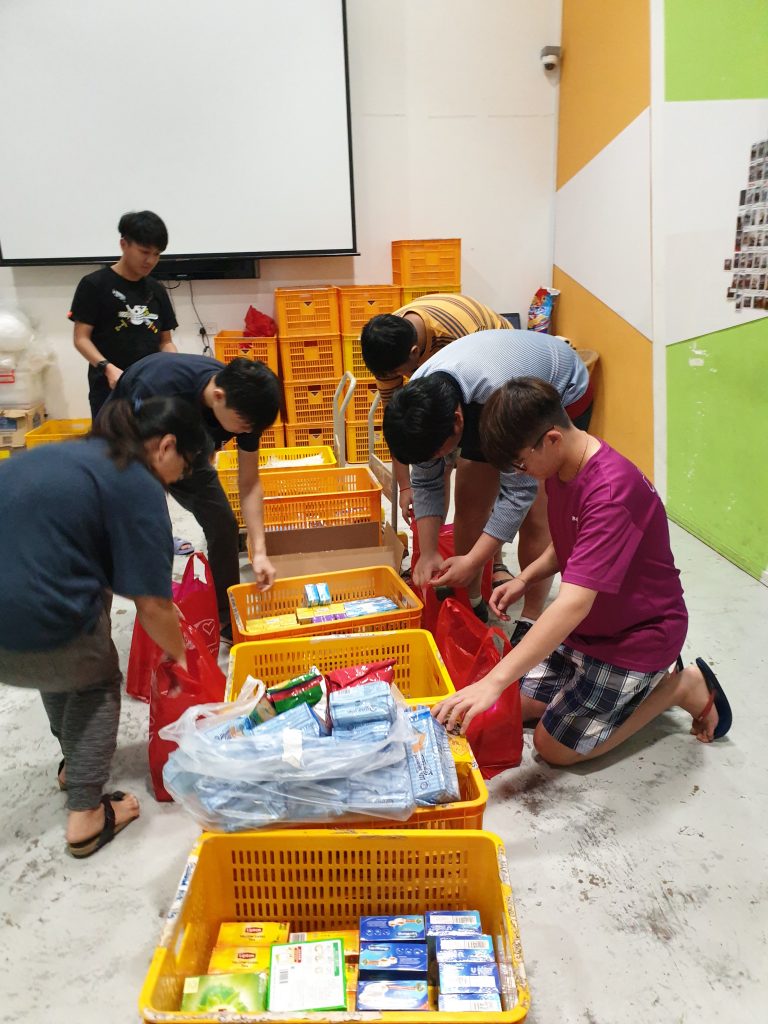 0% Wastage
A program participated by all Milchelians. It is aimed at training all Milchelians to practice good habits in conserving our resources by turning off all utilities when not in use.

30Days@Milchel
The official monthly newsletter of Milchel. It contains various articles related to the house. The articles here are written by Milchelians who are part of the 30Days@Milchel Team.
Milchel Night
Milchel Night is an annual gathering for all current Milchelians. Following a pre-determined theme, this event is held every October with the aim of recapitulating the year that was. Every year, the event consists of various games, contests and programs for all Milchelians to enjoy. It is also the time when we give thanks to all members of Milchel Committees and Sports Clubs for their service to Milchel throughout the entire year.
Festive Celebration

Being your family in Singapore, Milchel prepares various activities for our boarders to enjoy during the festive seasons such as Valentine's Day, Christmas and Chinese New Year. Some or the activities that we have done in the past includes Valentine's Day fun games, Christmas Eve Dinner, Chinese New Year Reunion Dinner, and Temple visits among others. We also prepare ad hoc activities for our boarders during these periods such as movie nights, swimming, sports, and in-house games among others.
Do visit our Facebook & Instagram for more pictures!